Schools and Government Organizations
Cooking Courses for Schools & Government Organizations
Chef-K provides a series of eight compelling courses that provides a curriculum on children's health through diet. Our program on child nutrition teaches kids topics that range from nutrition facts and labeling and food safety that includes hands-on food preparation techniques.
Chef-K delivers comprehensive courses that fit your organization's needs. Professional health and nutrition consultants deliver nutrition education to kids aged from 7 to 18, with safe and child focused culinary skills. Whether the organization is equipped with a kitchen or not, Chef-K can customize our nutrition science courses to suit your group's needs.
Find out more about our government capability and experience on this page. You can also find out more about our nutrition education and curriculum for after-school programs or summer camps.
Government Partnerships
Core Competencies
The culinary health education curriculum and material represented here are available to government organizations and schools to bring into your community.
Licensed Curriculum
• Events and Activities
• After School Cooking Programs
• Summer Cooking Camp Programs
Consulting
• Develop plans for establishing and funding culinary and nutrition programs
• Create custom curriculums
• Write teacher and instructor job descriptions
• Hire and place teachers and instructors
• Customize instruction based on USDA guidelines
Speaking
Laurie Zerga, founder is available for speaking. She shares her experience as a parent and from training kids across the country to eat healthy and prepare their own food. Let her inspire your team to be a role model while teaching your kids too. Choose from tips, hints and short-cuts for parents; or how to start up a culinary program for youth organizations.
Training
Chef-K has certified trainers available to teach our material in your organization. Our trainers have food safe certification, background checks, and have been trained in use of the Chef-K material.
Differentiators
• Expertise: Children, teens, and adults' culinary education – developing, implementing, and teaching for over 15 years
• Curriculum listed in CA Afterschool Resource Center, USDA and SNAP-ed libraries
• Multiple services; consulting, curriculum development, and training
• Training trainers – developed, piloted, and developed training programs in organizations
Past Performance
• U.S. Air Force, youth services, multiple bases across the United States
• Navy, youth services
• Boys and Girls Club of America, multiple clubs
• Private and Public Schools, Concord, Oakland, Petaluma, and San Francisco, California
Place of Performance
National Kids Cooking Classes and Camps
View a Cooking Class Lesson designed by Chef-K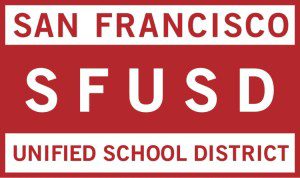 I am happy to say that Laurie Zerga's professional expertise has set the tone for how we set up the SFUSD Chef in the Classroom program. She was able to design friendly and interactive lessons to keep all of the elementary school students engaged while teaching the students about health and the culinary profession. We are very honored to be working with Ms. Zerga.
Saeeda Hafiz

Thank you for your partnership during our Nutrition Workshop. We are incredibly impressed with your program and look forward to working with you more in the future. The day was a success and with the help of Chef-K, we taught choice and responsibility. Thank you again!
Heather McGough
Company Information
Chef-K
Culinary Health Education for Kids
Website: www.chef-k.com
DUNS: 962173956
CAGE: 5ZDE0
Address:
1826 Hartman Lane, Petaluma, CA 94954
Government Point Of Contact:
Laurie Zerga
Email: lauriez@chef-k.com
Phone: 510-522-2909
Certification: All Staff food safe certified
Staff Information: All staff background checked, TB scanned, ready for government & school contracting
Socio-economic
Woman-owned Small Business
NAICS Codes:
451211 Books
611110 Elementary & Secondary Schools
611519 Other Tech & Trade schools
611699 All other miscellaneous schools and instruction
611710 Educational Support Services
621610 Home Health Care Services
624110 Childe and Youth Services
624210 Community Food Services